Catalogue
Fastening Solutions carries or has ready access to a wide range of fasteners, access hardware, and other components. We can also get custom parts made for you with one of our partner manufacturers in our audited network.
Click on the "Add to Quote" button under each part for whatever you need quoted.
You can add more than one part to a quote request.
If you can't find a part you are looking for, ask us in the "Message" field.
There are two ways to get to your request form once you have added at least one part:

-Click "Browse the List" under an individual part that you have asked to be quoted.
-Click "Request a Quote" at the top of the web site during any session where you have clicked "Add to Quote".

Put any details about parts in the "Message" field. Include a phone number as well if you want us to call you.
-We will get back to you within 2 days to discuss your request. Please let us know if you want us to get back to you sooner.
-Quotes can take from 1 to 7 days for most parts. Common parts are usually quoted same day.
-Some complex and custom parts may require a longer time period. We will work together to get you exactly what you need.
We are constantly working to improve our web site. If you don't see what you are looking for, ask us anyway, we may not have entered that part yet.
Display 100 Products per page
ISO 9001:2015 CERTIFIED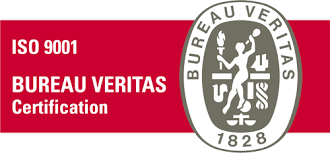 Fastening Solutions Newsletter
Auckland Headquarters
Unit 5B, 23 Ash Road
Wiri, 2104
Auckland
Phone: +64 9 262 2243
Fax: +64 9 262 2623
Hours: 8am – 5pm, Weekdays
Christchurch Branch
162A Wordsworth St
Sydenham, 8023
Christchurch
Phone: +64 3 365 2243
Fax: +64 3 365 9623
Hours: 8am – 5pm, Weekdays